About Us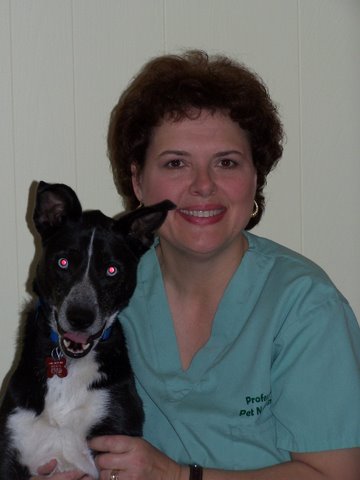 Professional Pet Nanny provides services in Greater Cincinnati and N. Kentucky. We have been in business for almost 2 decades. We offer exclusive Home and Pet Care in your home. We are not a Kennel, Puppy Camp, Doggy Day Care or Cattery. We do not board pets. We offer trusted and confidential service to your home. Comfort and Convenience are primary service goals. Pet Parents meet their Pet Nanny before services begin to verify a match for all Pet(s) and for Home care needs. Your Pet Nanny is fully Bonded and Insured and passes a complete background & drug check annually. After meeting your Pet Nanny, you may reserve services 24/7 securely online. When you reorder services, we confirm your same Pet Nanny as available, to meet your Home and Pet Care needs. Your Pet Nanny becomes familiar with your customized service directives. Pets are content when they remain in their familiar surroundings at home. Meals, hydration, medication, exercise and play are key elements for Pet Care in your Home. We often use the familiar Dog Walk route with your pet(s). Special diets (ie. cooked, grain-free, raw), geriatric and young kitten/puppy needs are reviewed. We promote Pet Play Therapy along with exercise whenever possible for even your shy and remote pet(s) at home. Communication via text and email along with your Daily Diary is established with our visits. Upon arrival Home, our Pet Parents report they are greeted with warm hearts and wagging tails. Schedule a gratis consultation to meet your neighborhood Pet Nanny. Call us today!
All my best,
Kyle Maushardt
Founder and Owner
Professional Pet Nanny, Inc.
Margaretaville
You often think of your pets as "kids". Your pets are kids to your Pet Nanny too. When we receive your call for service the first time, it is often with many questions regarding our passion. Simply put, we live to please those in our care. This includes you!
Our first meeting tells a lot about how you want your home & your pets to be cared & loved when you are away. The names you have for your kids tell-the-tail of your pets' personality. Sedgwick, Alice and Samuel come to mind for recent kids in our care. You have referred to them as self-reliant, alpha or peace maker. We listen when you describe your pets to us! It will forecast the way they like to be cared & loved when away.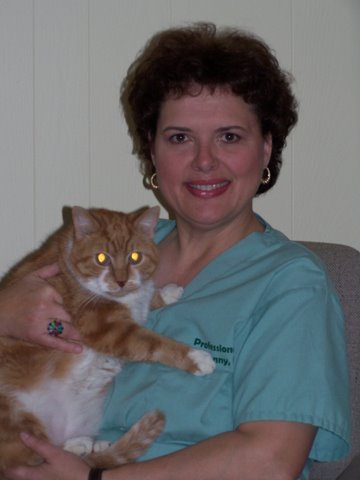 We often say we want your kids to be in "Margaretaville" when you are on vacation. Your Pet Nanny is about Play Therapy. Scoop, hydrate, feed & walk is expected each visit. Play Therapy is our best way to deter separation anxiety. Many cats respond well to Play Therapy and enjoy a change of pace along with cuddling and brushing. It is comparable to a dog walk! Ball play and toy retrieval for pups is also part of our play therapy when enjoyed. Loving Bird care, speaking the same words & phrases with them is also enjoyed.
The corner stone to our service is great communication before, during and after you travel. Your Pet Nanny can email & send pictures, text & voice message the loving results of our sessions with your kids. It is a comfort to know all is well at home when you travel. It makes arrival home seamless and relaxed with your kids waiting for you. It is an honor to be part of the pulse of your home and of your kids' life when away. Happy Travels!
All my best,
Kyle Maushardt
CEO/Leader of the Pack
Professional Pet Nanny, Inc.
Our Goals :
The happiness and loving care of your pet(s) while you are away. Dog Walking & Play Therapy is central to the loving Pet Care we provide.
To conduct business with honesty and integrity, observing all federal, state and local laws pertaining to Pet Care and our business operation.
We follow your dietary, medication & exercise requirements for your pets.
Establish a customized Veterinary Pet Care plan before you travel. We work strictly with your Veterinarian & Emergency Care provider as needed.
To provide great communication while you are away. We send texts, voicemail, emails, pictures as requested.
To provide Daily Notes of each visit to your home.
Provide ongoing review of our Company Policies with our Staff.
Our Service Commitment :
Office hours 8am – 9pm, daily. During Holiday seasons posted allow several business days for a return call.
Consultation with your Pet Nanny in your home before services begin. Evening & weekend consultations are available.
Call Office: 513-244-7373
24/7 Reservation System to Book Services.
We honor "Quality of Standards" for Pet Care.
Superior communication regarding start and completion of service in your home.
Comfort in knowing the response of your pets to our Loving Pet
Care & Play Therapy while you travel.
Monthly Dog Walk invoicing. Payments by debit &credit card on-line in your account.
Company History:
Founded and incorporated in 2000.
We service Greater Cincinnati & N Kentucky. Service subject to Pet Nanny availability.
Company is fully Bonded/Insured, CPR & First-Aid Certified.
BBB Accredited Business
Recipient Angie's List Super Service Award for 10 Years.
Voted "Best of Cincinnati", Cincinnati Magazine.
Convenient 24/7 On-Line Reservations. We accept credit card payments.
Consultation:
Your Pet Nanny will meet you & your pets in your home before you depart.
We take notes about food, play and medication for your pets.
References, Bonding & Insuring & Policies are given.
Your reservation needs are discussed.
Your Pet Nanny:
Is fully Bonded & Insured.
Has successfully passed an annual Background & drug screening.
Complies with Our Company Policies for Client Privacy, Pet Care & Play Therapy.
Follows our "Standards of Excellence". This is our first priority before, during & after service to your home. Our cars are not marked with Company information in any way!
We provide Crime Deterrent services for your home.
Our Company promotes attendance of seminars and conferences specifically for pet care.
Is knowledgable of your customized Veterinarian & Emergency Veterinarian Plan. The office will work with you to have your customized plan in place for you.
What Makes Us Different:
1. Meet your Pet Nanny before Services begin.
2. 24/7 reservation system for Booking Services.
3. Play Therapy & Dog Walks for your pets when you travel.
4. Paperwork including our " Daily Diary" provided with each visit to your home.
5. We always visit your veterinarian when needed. An emergency veterinarian plan is in place before departure.
6. We offer 3 free visits (each 24 months) for returning Pet Lovers with emergency needs. This is for instant service due sickness or death with immediate family.