Professional Pet Nanny, Inc.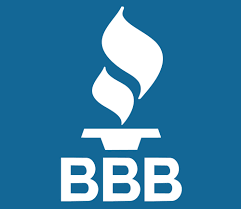 M. Oyarzum
Professional Pet Nanny (PPN) is a life saver! I travel quite often for work and having to leave my two furballs is a terrible source of anxiety for me. PPN provides me with something invaluable: peace of mind. They pay great attention to detail, provide me with daily text messages complete with stories and pictures and they tidy up the home before my arrival. My cats are always happy so much so that I think they now look forward to whenever I have to travel!
S. Hawthorn
I have used Professional Pet Nanny for years and couldn't be happier. They watch my cats when I travel and it makes being away from home much less stressful knowing they are so well cared for while I am away. They go over and above to make sure things go well for you and your pets..
K. Sheffield
I have been using Professional Pet Nanny since late 2008/early 2009. They take care of my two small dogs. I typically schedule once or twice a day visits. I have been impressed with their service from the beginning! My dogs are paper-trained, so the nanny will wash their pads when soiled. They also check my mail, water my plants, and take out my trash if requested. There was even one time when I had a death in my family and had to leave town suddenly. My Pet Nanny was able to arrange her schedule such that I could still have some items delivered to my house in my absence. They have always been responsive to my requests for pet sitting. Communication is easy. I correspond with the pet nanny by text to let them know when I'm leaving and when I'm back in town. They leave a detailed summary of each day of the visit for my review when I get back home. I get pictures by text as well. I would highly recommend Professional Pet Nanny to any pet owner for safe, reliable, and compassionate service.
L. Hoffman
Due to my work schedule which can be pretty hectic most of the time my husband and I searched for a dog sitter in our area. It seemed overwhelming with being so many to choose from but we decided to go with Professional Pet Nanny. I cannot tell you how wonderful they have been. Scheduling is so easy and the range of services and hours needed is just great and works with a variety of schedules. My sweet Buddy has really enjoyed his walks his dog walker and I don't have to feel bad if my meeting went late because I know that he got a nice walk, some play time, a treat and fresh water if needed. I fully recommend Professional Pet Nanny to anyone who wants a trusted, consistent, flexible and people/pet friendly place.
S.Windgassen
We hired Professional Pet Nanny to visit and play with our 7-month-old kitten Zip while we vacationed in Florida this past winter. Our Pet Nanny came twice a day to feed, give fresh water, scoop the litter box, and most importantly PLAY with our active kitten. He also opened and closed blinds and shades and shoveled snow to make our house look lived in. He sent me several text messages, some with photos, about how well Zip was eating and playing. He also gave Zip plenty of lap snuggling time, petting, and loving. When we got home, Zip was glad to see us but not super needy or distressed at all. The services of this company are worth their weight in gold! We have used them several times since and will continue to use and recommend them.
S. Georgie
My cats are SO HAPPY! It's amazing what a different Professional Pet Nanny makes. I have been using them for years for both short and long trips away. My 2 cats are noticeably happier when Kyle and crew are taking care of them. Kyle has been so accommodating with last minute trips and I love getting photos while I'm gone.
T. Lyon
Words cannot describe the level of service from The Professional Pet Nanny! I have found my forever sitter. They were willing to take us on last minute for extended travel for my two dogs. They were well cared for as well as my home! On their second stay, my dogs didn't even seem to notice I had left-Great feeling! I would recommend Professional Pet Nanny 100%. Service above and beyond other pet sitters!
T. D.
This was our first experience dealing with any Pet services, and wow were we blown away by the great customer service. These guys went above and beyond taking care of our cats. We could not have asked for a better experience. Great communication throughout the entire time of their visit while we were on vacation. We definitely recommend these guys for anyone who needs their babies cared and loved for while you're away from home!! Thanks again guys!
A.Clark
I hired Professional Pet Nanny to take care of my puppy Pippa in the afternoons during my long 10 hour days at work. I selected the puppy program where they take Pippa on a walk then play with her and prior to leaving walk her again. This is a 45 minute service but most days I know my nanny is there longer than 45 minutes playing with Pippa working on commands and loving on her while I am at work. I have loved having Professional Pet Nanny there for me at all times since I can add on a visit any time of day if needed. They are wonderful with Pippa and give me great tips and tricks for training her. I definitely highly recommend their services especially since they are very affordable as well.